Florida's Funniest Female 2017 with Dana Eagle
Showcasing Florida's funniest women with Headliner Dana Eagle from Last Comic Standing and Comedy Central
Date: Saturday, April 22, 2017
Show Times: 7:00 (Semi-Finals) & 9:30 PM (Finals)
Location: St. Stephen's Episcopal Church – 2750 McFarlane Road, Coconut Grove, FL 33133
Parking: Nearby street, lot, and garage parking is available. Displayed rates apply.
Ages: 18+
Advance Tickets: $18-150
Tickets at the Door: $35-$200
Additional: First come first serve seating. 2 item minimum purchase at the door with general admisison ticket. Event benefits local charity. Event is subject to change and cancellation. Refunds will not be issued unless show is cancelled by venue or producer.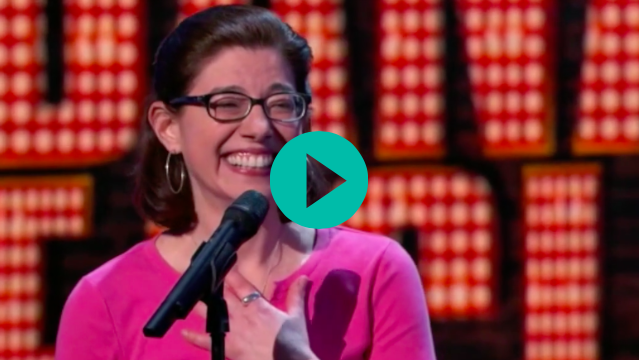 7:00 PM Semi-Finals
Host – Mary Smith – South Miami, FL
Performers:
Angela Nacca – West Palm Beach, FL
Annette Gallagher – Pembroke Pines, FL
CinCin Boisson – Tamarac, FL
Debbie Anne – Jupiter, FL
Elise Golgowski – Los Angeles, CA
Ellen Wesley – Chicago, IL
Gina G – Orlando, FL
Jen Hellman – North Palm Beach, FL
Jillian Chiappone – West Palm Beach, FL
Jpaw – Jacksonville, FL
Kim Huapaya – Lake Worth, FL
Lauren Dufault – Bonita Springs, FL
Lin Hardick – Sarasota, FL
Mariannette – Fort Myers, FL
Minda – Delray Beach, FL
Nancy Camm – Coral Springs, FL
Quills Rodriguez – Miami, FL
Regina Castaneda – Miami Beach, FL
Shana Manuel – Boynton Beach, FL
Sheena Reagan – Cape Coral, FL
Sherrani Glass – Miami, FL
9:30 PM Finals
Host – Julie Baez – Miami, FL
Performers: 
Top Vote Getters from the Semi-Finals