Joan Rivers & Friends Starring Master Puppeteer Jerry Halliday
A Special Presentation by the Mizner Park Comedy Club
Puppet celebrities include Joan Rivers, Marilyn Monroe, Katharine Hepburn, Bette Davis, Mae West and more!
A world-class puppet designer, Jerry Halliday actually makes all his own puppets and brings them astonishingly to life with his incredible skill. Every performance is a carefully crafted comedy gem that leaves audiences mesmerized and rolling with laughter. His living, breathing characters don't just say funny things, they are naturally funny. He is a true original, the best in the business at what he does.
Date: Saturday, December 23
Show Time: 5:00 PM (Doors open at 4:00 PM)
Tickets: $20 General Admission
Location: Mizner Park Cultural Center – 201 Plaza Real, Boca Raton, FL 33432 (Next door to Yard House Restaurant)
Purchase tickets over the phone at (786) 564-2291
Ages 18+ | First come First serve seating (Reserved Seating available for Season Ticket holders and Groups of 12 or more) | Events are subject to change and cancellation. Refunds will not be issued unless show is cancelled by venue or producer. 
Click the image to watch Jerry score perfect 10s on The Gong Show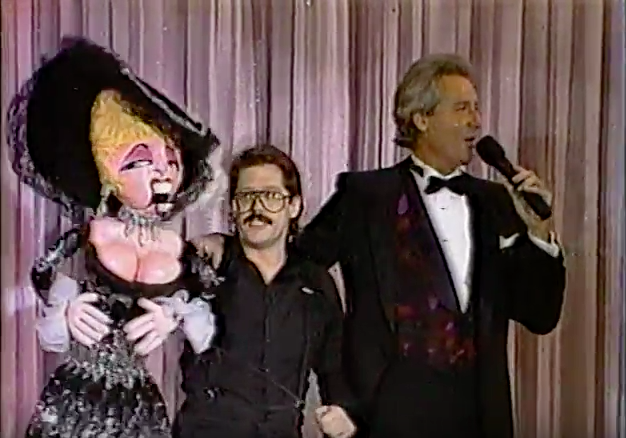 Ride share services such as Lyft and Uber are strongly encouraged as parking is at a premium at Mizner Park due to its popularity. Please arrive 45-60 minutes early for all events. Once you arrive, there are many options for patrons, including valet service directly in front of the Cultural Center. Other options include:
Free parking is available in four parking garages.
Garage A and B are accessible from Federal Hwy at Fourth St.
Garage C is adjacent to Lord & Taylor, located at 3rd St and Mizner Blvd.
Garage D is located at 5th St and Mizner Blvd.
Handicap parking spaces are available in each parking garage.
Full-service valet parking is available for $6.00 between Max's Grille and Villagio on northbound Plaza Real.
Additional valet locations are also offered to patrons of Lord & Taylor, Truluck's, iPic Theaters, Yard House and Uncle Julio's.